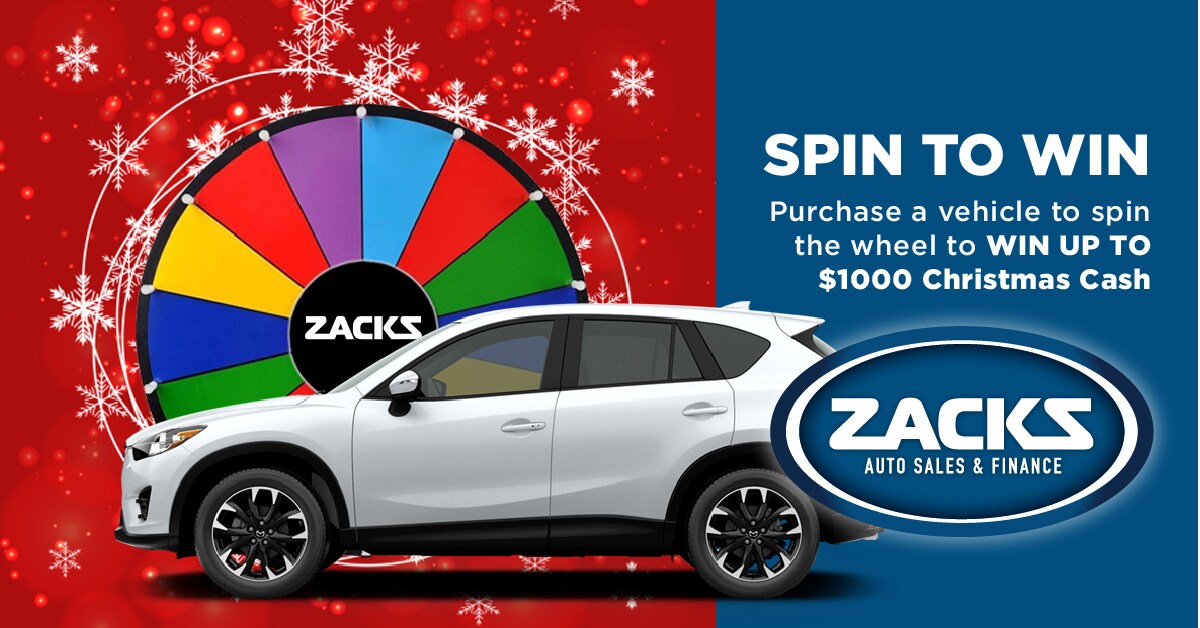 Get up to
$1000 in Cash
when purchasing a used vehicle with us this month. For the month of December we are running a cash giveaway for our customers who buy with us.
This means there is no better time to buy than right now. Here's how you can save money on used cars for sale. Find What You Want     What kind of vehicle do you have in mind? When looking for used cars for sale, you can choose from pickup trucks, minivans, sedans, sports cars, utility vehicles - you name it.  
Make your search an easy one by determining body type first, followed by your preferred make and model. You can target your search further by developing a list of "must have" features, such as four-wheel drive, Bluetooth, heated seats and so forth. There are plenty of used cars in Halifax, you just need to target accordingly.
Search Dealer Inventory
Your used cars dealer will have an extensive inventory, with cars listed right online. This means that before you head to the dealership to test drive the vehicle, you can search for what you want from home. 
 Check each listing carefully to uncover all the details about the vehicle, including the model year, make, model, trim, engine and transmission, exterior and interior colours, odometer reading, and equipment. An asking price will also be listed. It may or may not reflect current discounts. Examine the photos and the related video to gauge your interest.
Next, make a note of the stock number and model code. Then call the dealer to schedule a test drive.
Inspect the Vehicle
When you arrive at the dealership, present your driver's license and whatever other information the salesperson requires. This individual will take you to the vehicle. Do a walk around, inspect the interior and look under the hood and in the trunk or storage area. If you have questions, the salesperson is there to help.  
Do a test drive with the salesperson, taking note of the seats, steering wheel, audio and infotainment system, and the rest of the interior. Again, if you have any questions or concerns, now is the time to raise them. If you're interested in purchasing the vehicle, then go on to the next step. Otherwise, check out the dealer's inventory for other used cars for sale.
Let's Make a Deal    
Once you're ready to purchase a car, your salesperson will discuss the price. As part of an inventory blow out sale, used car specials are yours for the taking.  
There are a few factors to keep in mind when finalizing your deal: cash and credit. If you plan to pay cash for your purchase, then you're good to go. If you need to finance your used car, then your salesperson will discuss your options. Typically, you'll qualify for the lowest interest rate if you have good credit. You can also arrange low weekly payments to align with what you can afford to pay.
Used Cars in Halifax
. 
Now that you're ready to shop, check out
Zacks Auto Sales inventory
for used car specials. It is inventory blow out time right now and that means there are excellent deals available to help you get behind the wheel of your next car!