Cash for Clunkers-Time to Trade Up & Trade In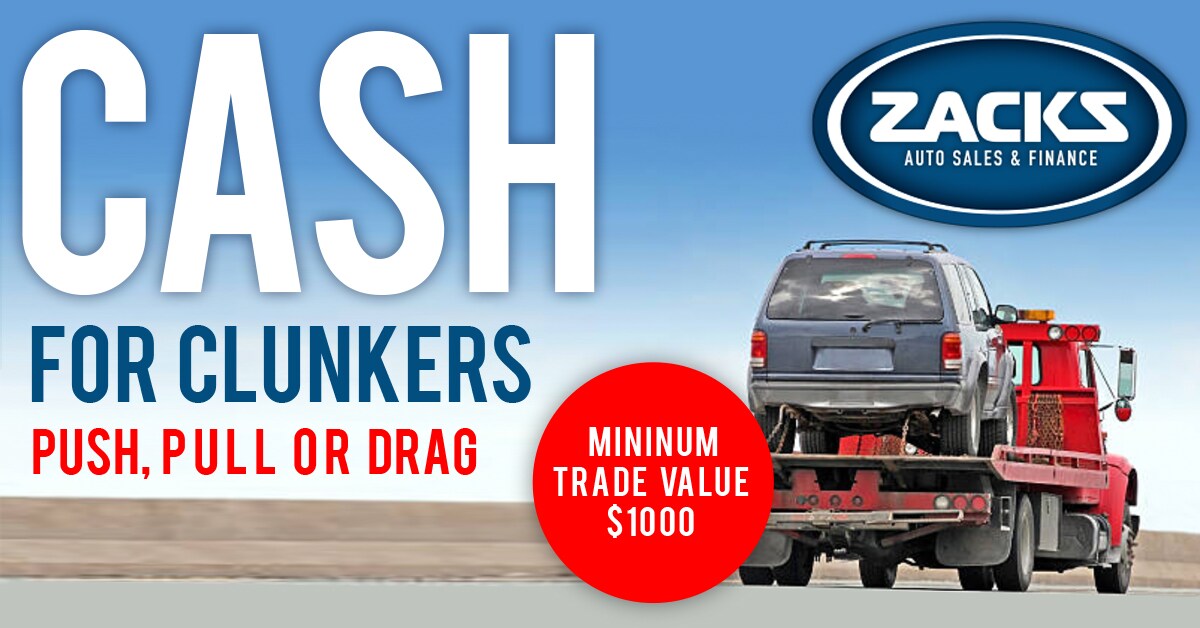 Trade in your used vehicle with us and get at least $1,000 towards a trade in of your choice. For the month of October, get a great deal on a quality used vehicle including cars, trucks and suvs at Zacks Auto Sales. 
Fill out this short application with your trade details and vehicle of choice, one of our specialists will get back to you!